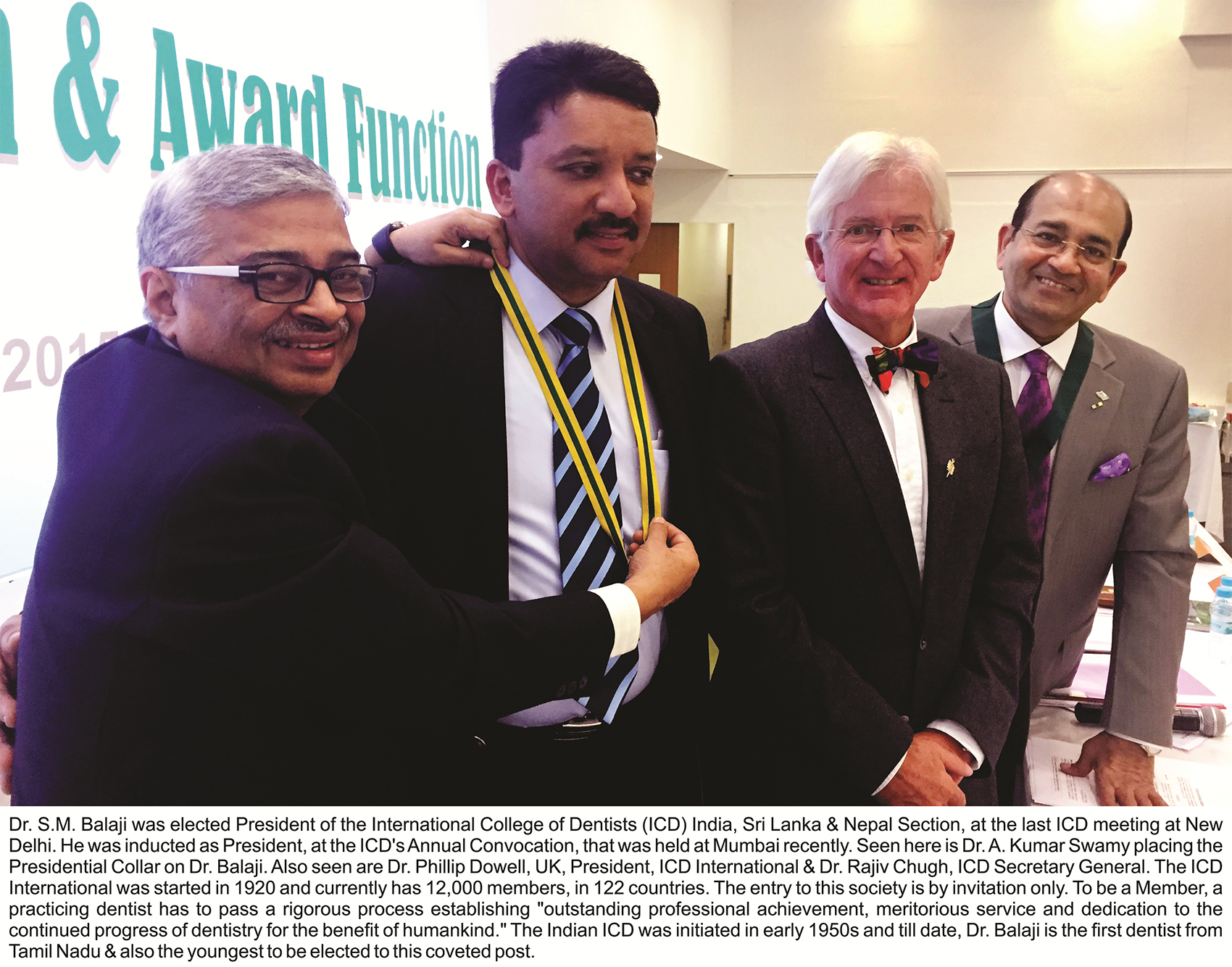 ICD - International College of Dentists
The International College of Dentists is the honorary organization of the world's outstanding dentists, who have by their actions, demonstrated an abiding interest and concern for the profession.
One of the most significant events in a person's career is that of being recognized as a Fellow of the organization of professional distinction.
The college awards fellowship to the dentists who have brought honor to the profession through devoted service, high ethical behavior and have made significant contributions by way of participation in the social causes.
The college was incorporated in 1928. The India & Sri Lanka came into being in 1964 as an autonomous section. Nepal was added to the section in 2005. The section has 5 zones to carry out its CDE activities. Journal of International College of Dentists (JICD) is the official publication of the college which is published thrice in a year. The JICD is a very acclaimed journal in the dental fraternity for its contents.
Dr. S.M Balaji
Dr. S.M. Balaji elected President of International College of Dentists (ICD) India, Sri Lanka & Nepal Section at the ICD Annual Convocation & Award Function held at Mumbai.
NEWS AT MEDIA